6. Events around the Conference of the Parties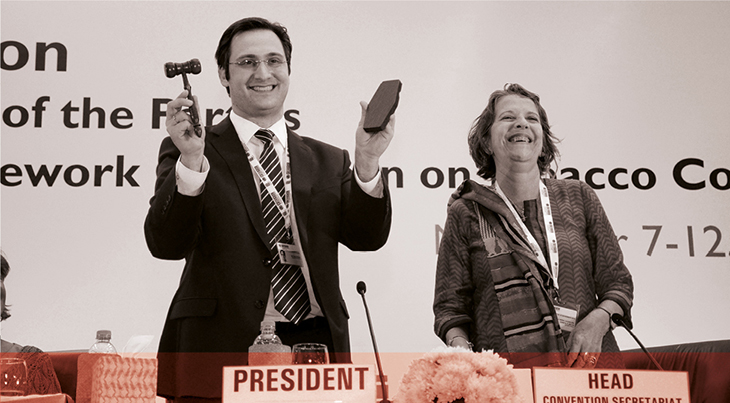 6.1. Side events
The Convention Secretariat in consultation with the Bureau will select proposals for side events. Parties or observers willing to host a side event during the COP should submit their request to the Convention Secretariat three months in advance. The side event organization remains the sole responsibility of the organizer.
More information about Side events submissions will be provided on the WHO FCTC website.
6.2. Marketplace/exhibitions
The aim of the marketplace is to provide new forms of engagement/networking and reinforce international cooperation. The marketplace will be open on the first day and will function from the morning until 6 p.m. every day of the Conference at the COP venue, except for the final day. They will be organized the day before the beginning of the COP.
Parties and observers will be able to showcase progress made in the implementation of the treaty and what kind of support they can offer Parties in implementing the Convention.
More details about the marketplace and exhibitions will be available on the WHO FCTC website, as necessary.